The cutting reamers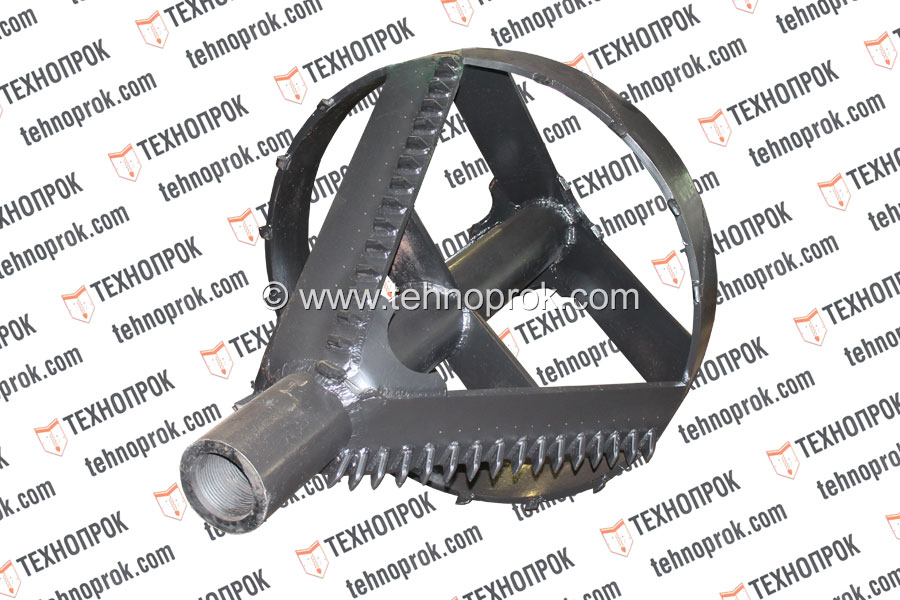 The main application of this type of rimmer - expansion of boreholes in loose and unstable soil. When expansion of a borehole by means of the cutting-sealing reamer is impossible in view of difficulties in passing of soil, jamming or twisting of the equipment, problems are solved by application of the cutting reamers.
Specificationof the cutting reamers
The cutting reamers are presented in the most different sizes and configurations. The choice of cutters depends on soil type. All cutting equipment is made of the first-class material and is characterized by excellent indicators through passage, the high cutting ability.
The cutting reamers are suitable for works practically in any type of soil - sandy and clay. In most cases there is a possibility of connection of the adapter under any carving.
| Specifications | Dimension |
| --- | --- |
| Diameter ⌀ | from 200 to 1800 мм * |
| Application area | Sandy and clay soil |
| Protection against abrasive wear | Pancir |
| Feature | Tree or more blades with teeths, the aligning ring |
* possibility of production of a product in this range on request of the customer.
Design of the cutting reamer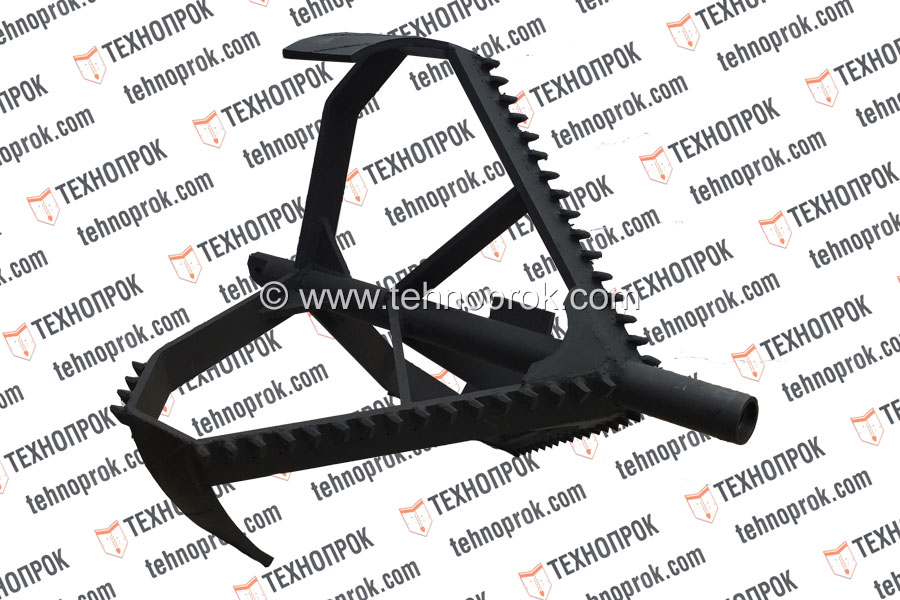 The design of the equipment is created so that to reduce resistance to turn. The open structure allows for processing soil to overcome freely all obstacles.
Depending on a design, the main components is the aligning ring, three and more blades which quantity depends on diameter of reamer. Reliable teeths are executed from a qualitative alloy. And replaceable nozzles of nozzles allow to wash away effectively soil and to reduce load of the equipment.
The price of the cutting reamers
The Tekhnoprok company offers the wide range of the cutting reamers at the most favorable prices in the region. We guarantee reliability, durability of production and fast delivery time.
Also You might be interested in: