Cutting-sealing reamers Kodiak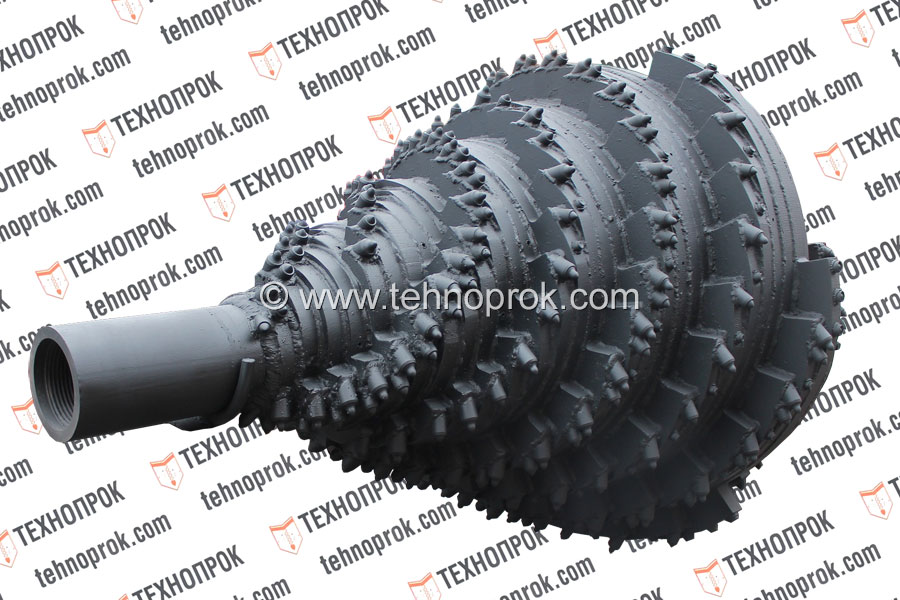 As well as other types, the cutting-sealing reamer for HDD «Kodiak» (KODIAK) works in difficult soil, such as a gravel, limestone, sandstone, soapstone, sandy loams, slates and provides reliable dragging of a pipe towards the drilling rig.
Specifications of a reamer «Kodiak»
The cutting-sealing reamer «Kodiak» has conic form. The tool perfectly proved to be in drilling operations. For the manufacture of «Kodiak» reamer is used high quality raw materials, which not only provides a high resistance to breakages of tools, but also prevents abrasion. Thereby "Kodiak" shows stability of drilling operations and non-failure operation of the equipment.
| Specifications | Dimension |
| --- | --- |
| Diameter ⌀ | from 350 to 1800 mm * |
| Application area | gravel, limestone, sandstone, soapstone, loams, sandy loams, slates |
| Protection against abrasive wear | Pancir |
| Feature | has the return cone and two rows of teeths |
* possibility of production of a product in this range on request of the customer.
KODIAK design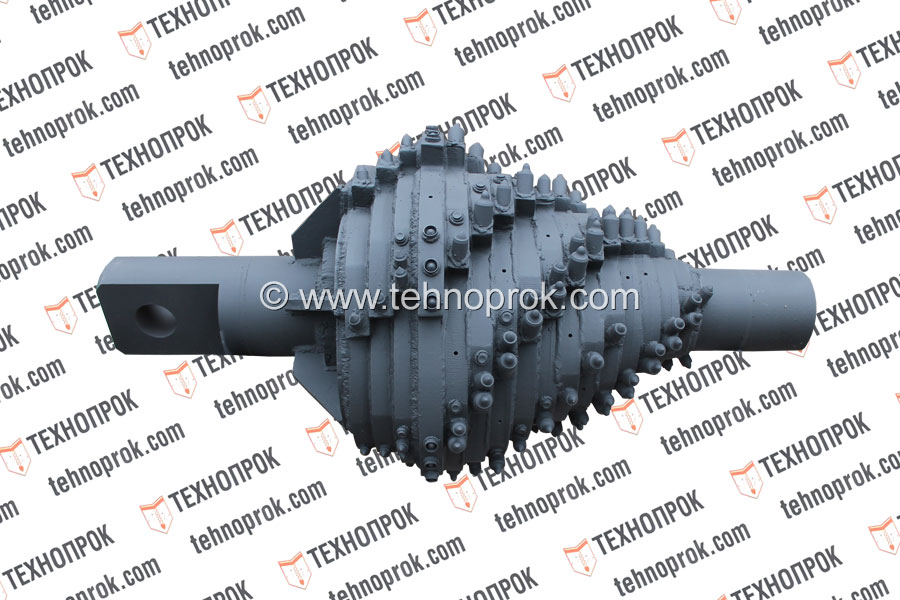 The design of the cutting-sealing reamer is created so that to provide high efficiency of drilling operations at the minimum prices of the equipment. The main component of the equipment is the set of steel rings 40 mm wide. Specially designed evolvent form of dredging promotes pressing and sliding on well walls. For this purpose slime at first passes on larger hollows. Further the form of a tail component provides consolidation and smoothing down of walls of a trunk. Works as a soil presser. 
In efficiency of works the teeth located on a reamer have special value. But even at loss of all teeth, the equipment allows to receive a working well. 
The price of the cutting-sealing reamer «Kodiak»
Our Tekhnoprok company offers the wide range of reamers for the majority of the HDD installations. All KODIAK models differ in high quality and the favorable price allowing not only to cut down construction expenses, but also doing technology of horizontally directed drilling available for all.
Also You might be interested in: