Boring heads
The Tekhnoprok company is engaged in production and implementation of such tools for horizontal directional drilling, as the boring heads, at reasonable price for each our client. 
Boring heads
For formation of a pilot well it is necessary to use the boring heads allowing to control depth, the direction and a tilt angle during drilling process.
The boring heads are completed with boring blades and rocky boring nozzles with replaceable tangential cutters. The boring heads are made both with side loading of a probe and about the edge. At the request of the customer diameter and length a probe-house is considered. Probe body (pilot)
Diameter of mm
Pilot of Ø 66-68
Pilot of Ø 76
Pilot of Ø 82
Pilot of Ø 105
Pilots of Ø <105
Rocky nozzle with replaceable rotary teeths
Diameter of mm
Ø 130
Ø 150
Ø 180
Ø 230
Where to buy the boring heads?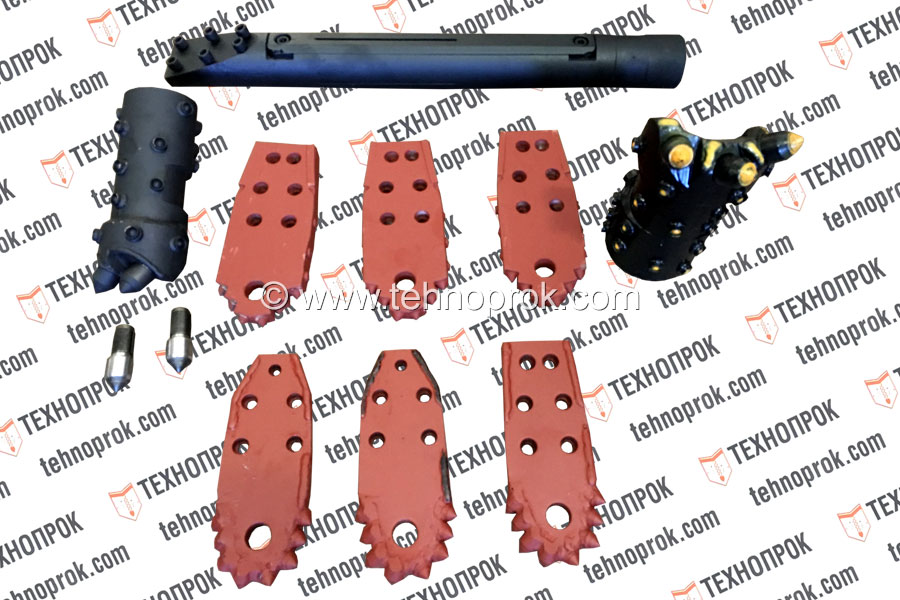 If you are interested in the boring heads or pilot bars compatible to a large number of the HDD various installations, the Tekhnoprok company offers you the services in production and sales of different drilling equipment for reasonable prices and favorable conditions of cooperation. We guarantee reliable and smooth operation of our products the long period of time. Behind additional information on goods and price lists, address to specialists of the company. They will surely answer all questions interesting you.
Video of production of the boring head
Also You might be interested in: