Wrench for promotion of HDD drill rods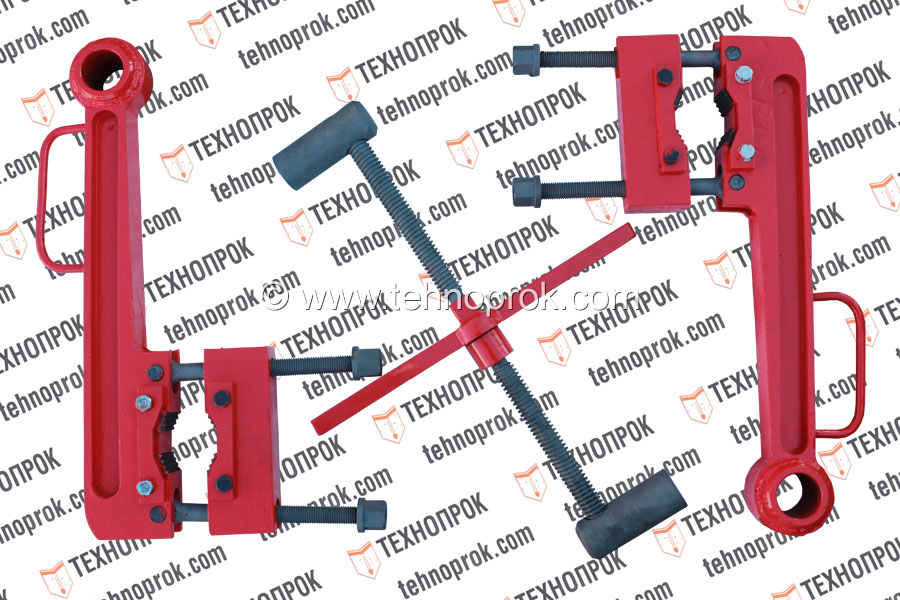 Have a wrench for untwisting of bars is an obligation of each crew of HDD. Our marketing service has carried out the analysis of the market of the wrenches not only provided on sale by business concerns but also have received the return comments from our clients, directly operators HDD. The key provided by us meets all requirements of clients possessing such Specification as:
the small weight of-16 kg, allows to use mobile a wrench without attraction of specifics;
work as a wrench is carried out by one person, ease and comprehension of an operation principle of a wrench, unlike the wrenches having a chain clip;
untwisting of bars diameter in the theory to 146 mm, in practice to 102 mm;
replaceable, high-quality account elements (sponges of a wrench are made of the low-alloyed steel with a hardness of 55-60 HRC);
reliable, adjustable capture of a pipe, this wrench you can turn off with guarantee any pipe in the range from 60 to 102 mm;
the plant can separately put maintainability of all design, each part of a wrench;
it is made of an integral leaf, by milling of a contour of a wrench, unlike cast import keys, after all in them the micro pores leading further to formation of the centers of tension are anyway formed;
the strengthened plugs of the screw lever, prevent formation of cracks at heavy loads and natural breakdowns of a wrench;
the mechanical drive of untwisting, creates sufficient effort for failure of strongly tightened threaded connections.
Also You might be interested in: