HDD breakout tong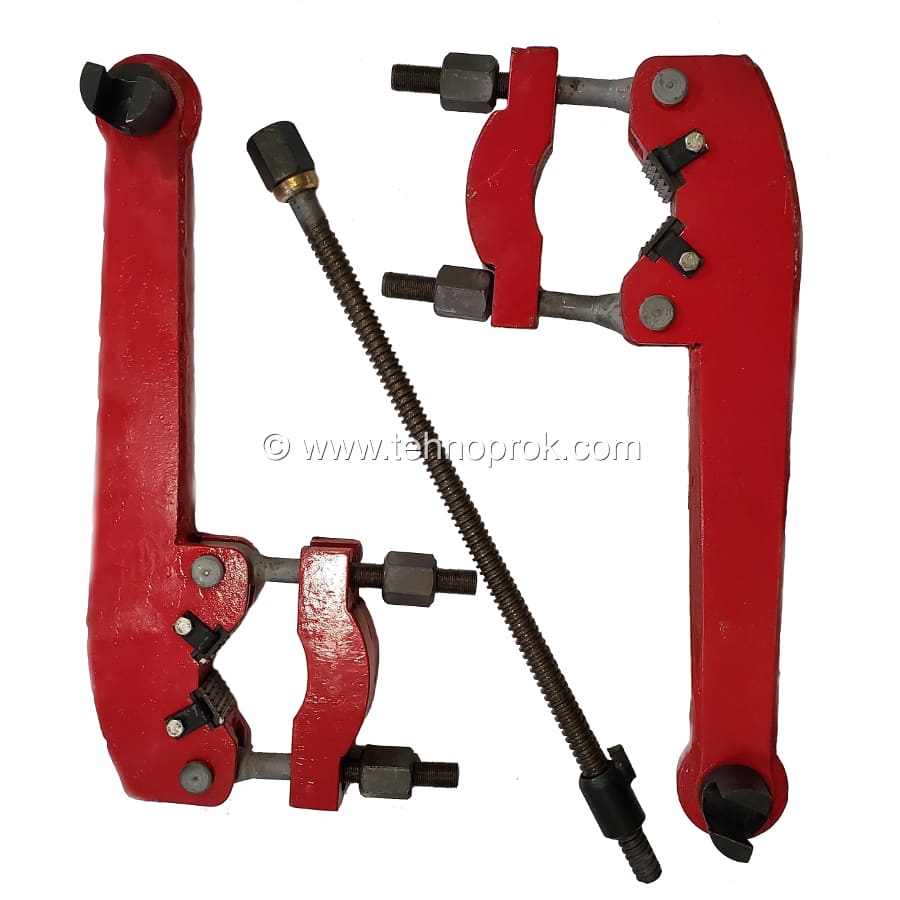 Engineers of TECHNOPROK-61 LLC have carried out an analysis of breakout tongs based on the feedback from our customers, specifically HDD operators. The breakout tongs we have developed meet all customer requirements with technical features such as:
Breakout tongs have an optimum mass for operation;
Breakout tongs can be operated by one person, it is easy and understandable to operate, unlike breakout tongs with a chain lock;
Unscrewing rods with tool joint diameters of 48 to 90 mm (TK-12) and 80 to 140 mm (TK-16);
Available in 2 versions – with two or three interchangeable jaws;
Overall design serviceability, each part of the breakout tongs can be supplied by the manufacturer separately;
It differs from its counterparts due to the boxed design of the main tool holder, unlike imported cast breakout tongs, which have a higher weight. Micro pores are formed in cast breakout tongs in any case, leading to the formation of stress points later on;
Ease of installation with to hinged mounting brackets, easy rotation of 1 tightening screw (TK-12) or 2 tightening screws (TK-16) on the outer side of one of the tool holders;
Mechanical unscrewing drive, generating enough force to break off tight threaded connections. The unscrewing torque of TK-12 breakout tongs is 12 kNm, the unscrewing torque of TK-16 breakout tongs is 16 kNm;
Design features include movable jaws, which increase the clamping force on the workpiece, ensuring that the necessary torque is achieved.
Also You might be interested in: