Starting bars, quick-detachable connections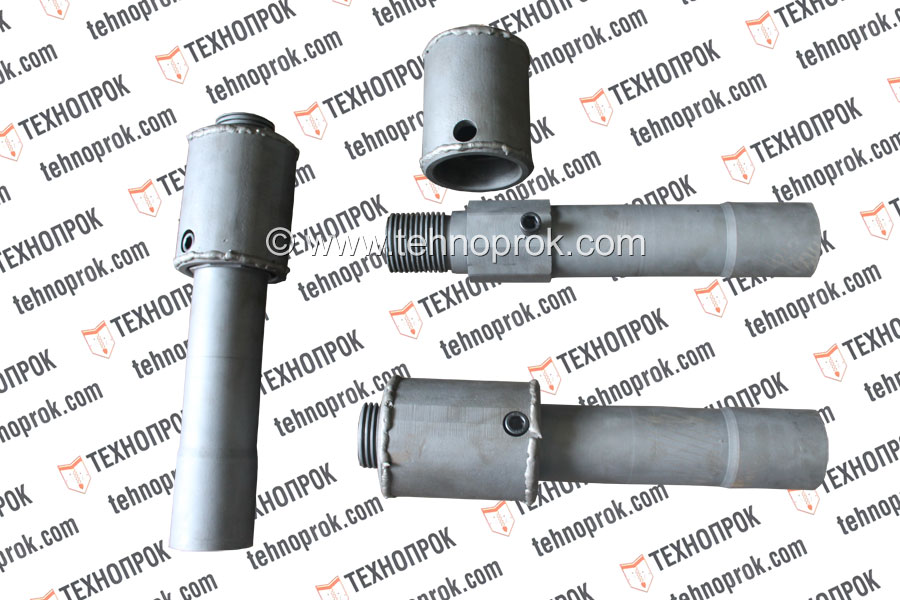 Wish to get with benefit drilling tools for HDD? The Tekhnoprok company provides only high-quality and effective starting bars and quick-detachable connections for the most reasonable prices in all market.
Starting bar
The starting bar is the equipment for the HDD installations serving for connection of a column of drill rods with the rock cutting tool – a boring head. Thanks to the quick-detachable coupling replacement of this tool is made quickly and simply that facilitates process of unscrewing, screwing up and a universalization of application of the boring heads.
Quick-detachable connections
Quick-detachable connections are the special adaptations intended for instant and easy reconnection of the equipment during mounting or repair. Their application considerably facilitates service of different tools and prolongs their operational term of work.
Types of quick-detachable connections
If to be carried out installation of pipelines which further still more than once can understand and gather, it is recommended to use such types of connections as Kamlok and ISO. They are elementary mounted and guarantee high reliability of a fastening.
Besides, there are also other types of fastenings: hinged, nippel and telescopic. They are generally applied at the device of the industrial pipelines consisting of hoses and pipes.
Buy quick-detachable connection and starting bars favourably!
Have made the decision to get starting bars and quick-detachable connections which price is comparable to excellent quality of goods and it is rather low? Our company offers you the services in production and sale of a various special equipment for horizontal directional drilling.
Call us right now, and we will deliver goods for optimum short term to any city of the Russian Federation specified by you.
Also You might be interested in: