Boring shovels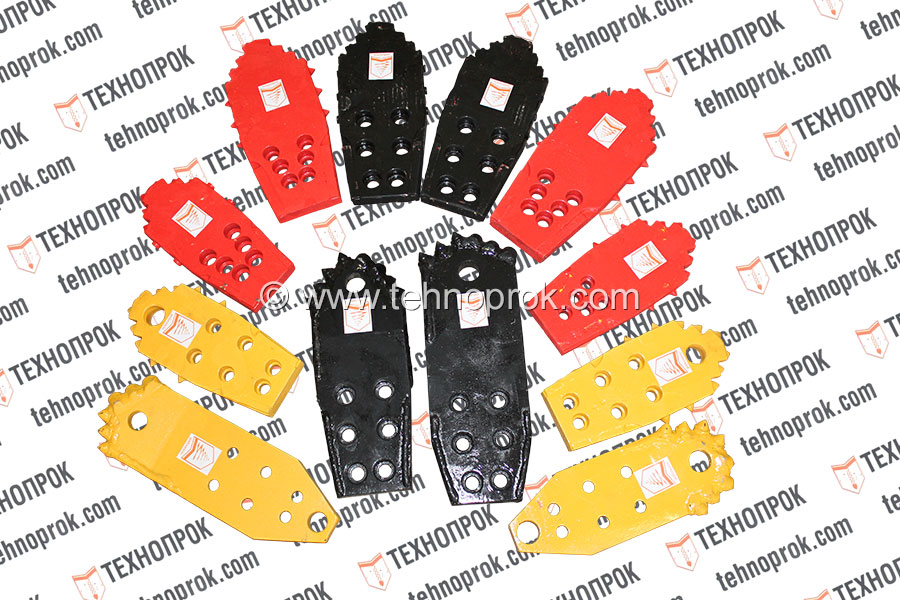 The integral attribute of the HDD drilling rigs are boring shovels. It is part of a boring head of installation for HDD, peculiar "edge". These elements serve for efficiency of taxing, promotes excavation of the drilled soil and create an optimum angle for its cutting. In practice it is proved that use of boring shovels allows to lower requirements for a torque. Depending on soil type, shovels of a different form are used. Are established on a boring head and are the fast-wearing most out knot. 
Shovels for soil
For each type of soil separate boring tools are used. There are replaceable shovels for sandy, light solid soil. It is possible to get accessories for stony soil. Taking into account geological breed the shovel of this or that form increasing efficiency of drilling operations is selected. On sandy soils a product form the often curved. On the firm soil it is recommended to use the modified accessories with teeths. 
Shovels for clay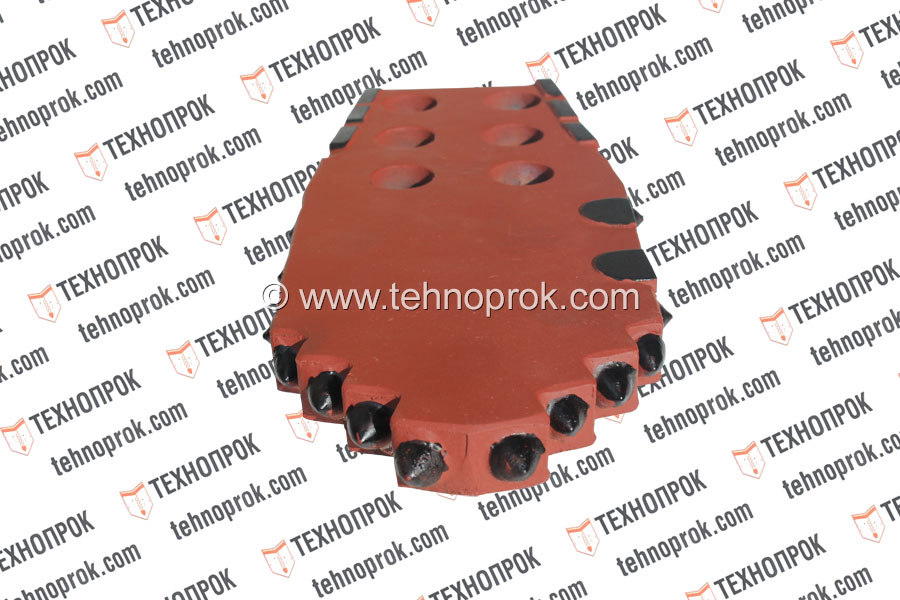 Unlike accessories for soil, replaceable products for clay and loams have the smaller thickness and more flat form. Thus they are strong and reliable. Being made of qualitative material, they provide a driving in any clays. 
Shovels for rocky breeds
Products for rocky breeds differ in high resistance to wear. As a rule, this type of accessories amplifies thorns and teeths.
Where to buy boring shovels?
Our company offers the big range of high-quality shovels for drilling operations on the most different soil. Our accessories effectively regulate a corner of drilling and all working process. It is possible to buy accessories from us at the most objective price.
The table of applicability of shovels (type, width) from draft of HDD drilling rigs.
We make boring shovels for: Vermeer, Ditch Witch, UNIVERSAL, Hanlyma, ZT, GOODENG, JOVE, XZ, FDP, DDW, FORWARD, ROBBINS, GRUNDODRILL, HANJIN.
WIDTH /SERIE

(width Technoproc)

3"

(75 mm)

3,5"

(90 mm)

4"

(100 mm)

4,5"

(115 mm)

5"

(125 mm)

6"

(150 mm)

More than 6"
«CLAY»
«SAND»
«CHIP»
«MARL»
«ROCK»
Categories of machines: 
 to 5 t (vermeer 6*6, 7*11, 9*13, 10*15)
 from 5 do11 t (vermeer 16*20, 18*22, 20*26, 24*26, 24*40, hanlyma 512 and others)
 from 11 to 20 t (vermeer 33*44, hanlyma 518, xcmg xz 180, 200 and others)
 from 20 to 32 t (vermeer 50*100, xcmg xz 280, 320 and others)
 from 32 and more (vermeer 80*100, 100*130, xcmg xz 400, 450, 500 and others)
Shovels for Vermeer and Ditch Witch, or at the request of the client are made with a bend of nasal part, shovels are made for the Chinese producers equal (it is caused by a probe case design).
Production of a shovel boring according to the sketch of the customer, with different wearproof characteristics is possible.
Also You might be interested in: