Cutting-sealing reamers from bent sheet steel Carrot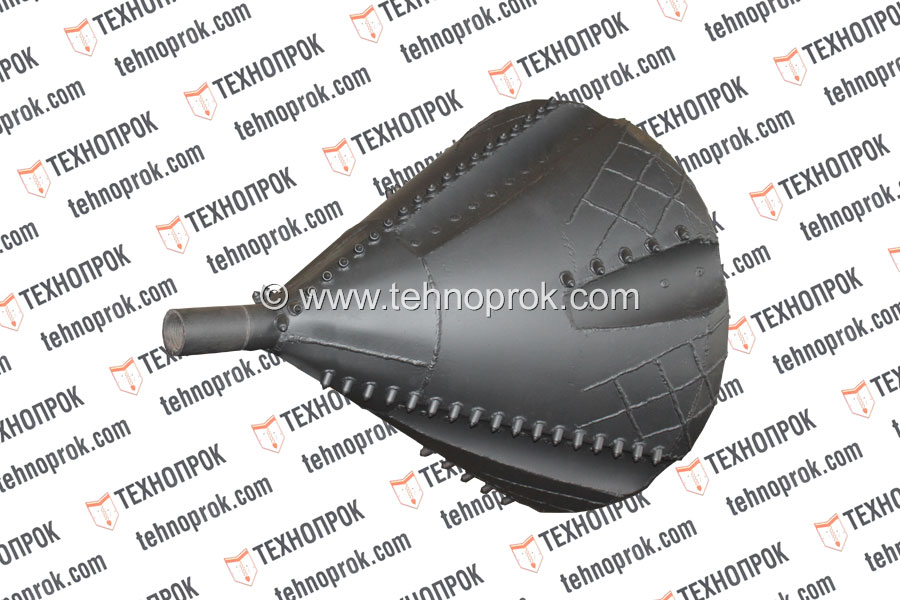 Cutting-sealing reamers «Carrot» are actively used in drilling operations, effectively increasing diameter of a trunk of a well. This type of a reamer works in clay soil and is suitable for all installations of horizontally directed drilling: Vermeer, Hanlyma, Ditch Witch, FDP and so forth.
Technical and operational indicators 
«Carrot» has a reamer conic, is more rare a cylindrical form and is filled with bentonite. Diameter of the tool in its widest part differs, but the most popular size is considered from 250 mm to 800 mm. Presence of hard-alloy teeth allocates «Carrot» with excellent abrasional properties and good passability. Such tool regularly serves not one year, providing fast trenchless laying of communications.
| Specifications | Dimension |
| --- | --- |
| Diameter ⌀ | from 200 to 1500 мм * |
| Application area | Clay and marshy soil |
| Protection against abrasive wear | Pancir |
* possibility of production of a product in this range on request of the customer.
Design of the cutting-sealing reamer «Carrot»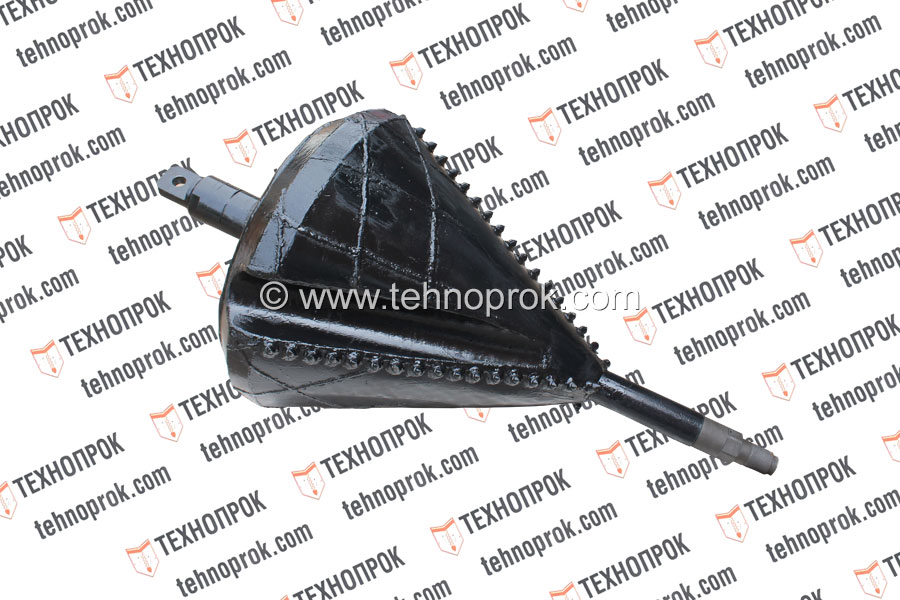 The reamer design for HDD «Carrot» is designed so that to provide the best passability of the tool and the maximum consolidation of slime on borehole walls. At production of a reamer bent sheet steel is used. 
Due to the efficiency, «Carrot» is in great demand at consumers. This type of a reamer is used in clay, marshy soil. Practical experience proves rationality of use of this type of a reamer in many projects. 
The reamer price for HDD «Carrot»
Our company realizes the cutting-sealing reamer from bent sheet steel at very attractive price. Feature of this tool is its fast payback and long term of operation. We are a leader in the region in supplies of equipment for the HDD most widespread installations. We offer high quality of the cutting-sealing reamers for HDD, the objective price and short terms of deliveries.
Also You might be interested in: