Cutting-sealing reamers from bent sheet steel Burrell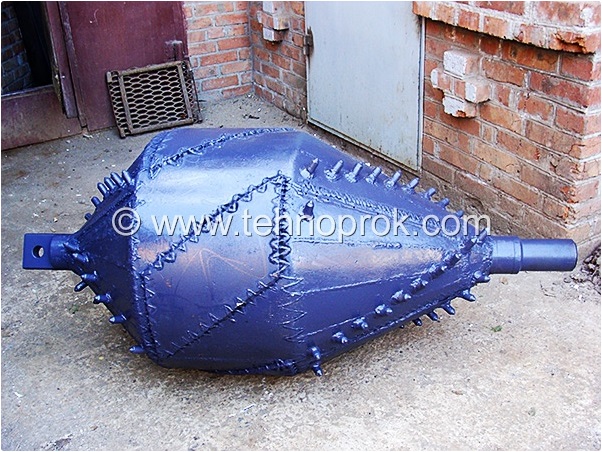 One of popular reamers for drilling operations is "Burrell". This type of the equipment belongs to the cutting-sealing reamers and is suitable for the majority of the let-out installations of horizontally directed drilling.
Specification and operational indicators
Cutting-sealing "Burrell" allows to create a borehole of the necessary size practically in any soil. There are two types of this tool: single step reamer and double step reamer . Diameter of the equipment the most different also depends on mission. The maximum indicator - 2000 mm. 
"Burrell" is used on the HDD boring machines from 30 tons and above. For all years of operation this type of a reamer declared itself as the reliable and durable equipment ensuring stable functioning of the drilling rig.
| Specifications | Dimension |
| --- | --- |
| Diameter ⌀ | from 600 to 2000 мм * |
| Application area | the condensed soil - clay and loams |
| Protection against abrasive wear | Pancir |
| Feature | Is suitable for big drilling rigs |
* possibility of production of a product in this range on request of the customer
Design of a "Burrell" reamer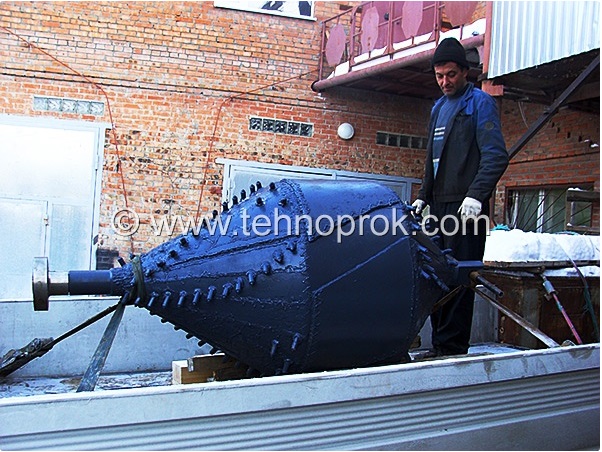 Cutting-sealing reamer for HDD "Burrell" has a barrel-shaped form. Therefore the tool often meets under the name "Flank". The design of the equipment is made of bent sheet steel intended for effective formation of a trunk of a borehole of the demanded size. Are made as the filled bentonite and not filled. In this type of the equipment the protection of welded connections preventing shock and abrasive wear is successfully realized. At the expense of a special form excellent passability of a boring column, respectively, high efficiency is provided. Thus optimum consolidation of walls of a trunk and non-failure operation of the equipment is observed.
The price of the cutting-sealing equipment 
The Tekhnoprok company offers the wide range of the cutting-sealing reamers for HDD. The price of "Burrell" is the most favorable today and provides fast payback of the equipment. We understand as important existence of the boring tool therefore we provide not only the pleasant price, but also fast deliveries.
Also You might be interested in: