Transitions Adapters (spindles) for boring bars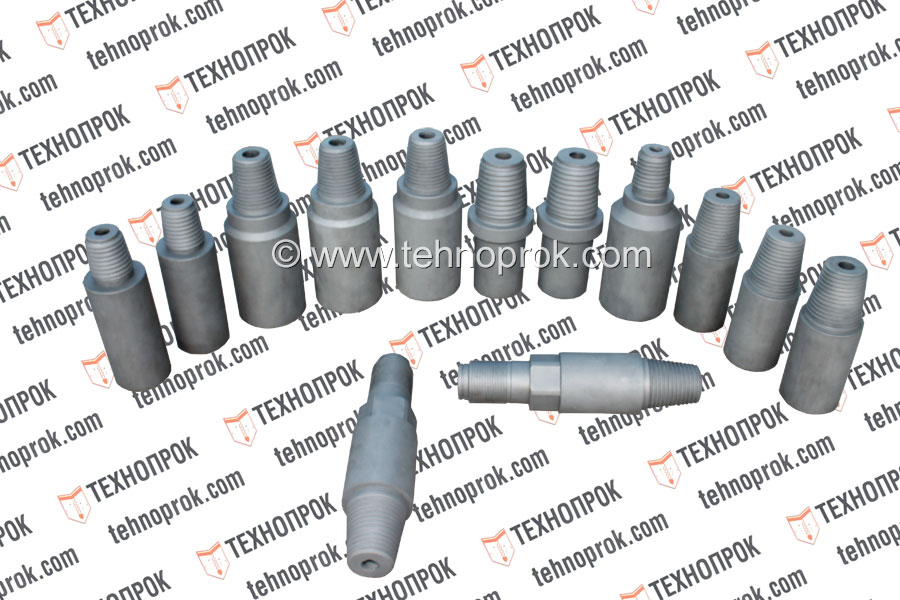 One of types of the equipment for HDD are adapters (spindles) transitions for boring bars. The main task of such adapters is connection of elements of a boring column in a whole. 
The adapter with a carving
For ensuring reliable and easy connection of different types and diameter of a carving special adapters are used. In view of the fact that the spindle is very loaded site of the drilling rig, the carving quickly wears out. Therefore quality of metal of which the adapter is made, is on the first place. 
Quick-detachable adapter
The quick-detachable adapter (spindle) used in modern drilling rigs provides simplicity and speed of installation and dismantle. This adapter prevents emergence of leakages and has a hydraulic clip. 
Production of a spindle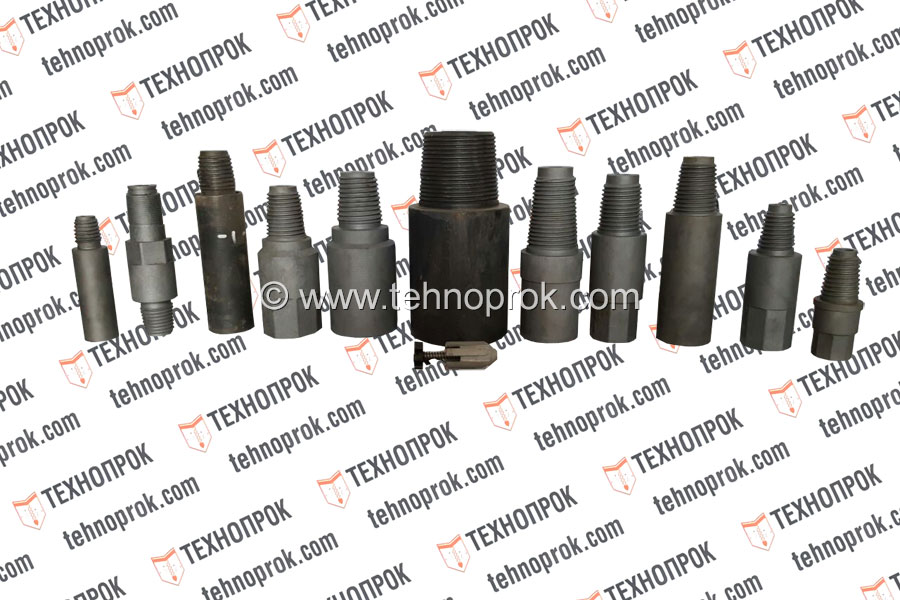 Usually under each drilling rig there is a certain set of adapters. In most cases it is possible to pick up the equipment from one installation under another. For simplification of this process we offer production of adapters (adapters) for all types installations of HDD. 
In production of this equipment high quality metal that provides reliability and long term of operation of the received products is used.
Design of a Spindle 
The design of a spindle is created so that to provide reliable and convenient connection of elements of the drilling rig. Depending on mission, the adapter has a different form and type of connection. Most often the adapters intended for connection of elements with different characteristics of a carving meet. Special adapters are used when it is necessary to change connection from "mother" to "father" or on the contrary. Such adapters have the corresponding design.
Where to buy a spindle?
Our Tekhnoprok company will make any connecting carvings under all HDD drilling rigs. All our production differs in reliability and meets the established quality standards.
Also You might be interested in: