Cutting-sealing reamers Compact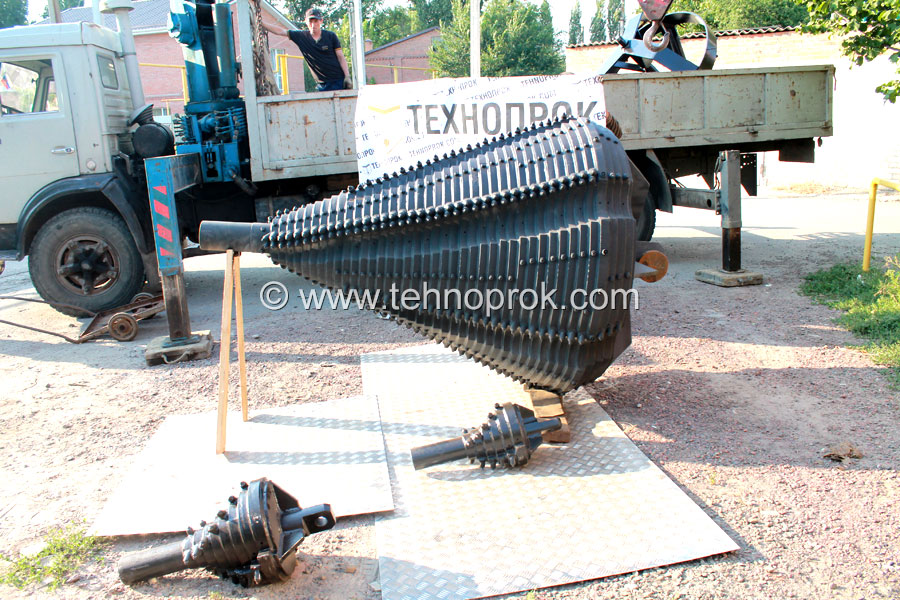 Cutting-sealing reamers for horizontal directional drilling type (Compakt) intended for the expansion of a pilot hole drilled bore. This type of spreader is widely used in drilling operations, as appropriate for most rigs, in particular Ditch Witch, Vermeer, XCMG - XZ et al.
Specifications and features
Diameter of a reamer for HDD "Compact" can be from 200 mm to 1800 mm. Depending on model, also length varies. It is considered the most widespread a reamer about 586 mm long. Thus length of a forward shaft makes 100 mm. Taking into account the sizes the mass of the equipment changes can some tens, or hundreds of kilograms.
For the manufacture of compact reamer is used high quality raw materials, which not only provides a high resistance to breakages of tools, but also prevents abrasion.
| Specifications | Dimension |
| --- | --- |
| Diameter ⌀ | from 200 to 1800 mm * |
| Application area | loams, sandy loams, sand, slates |
| Protection against abrasive wear | Pancir |
| Feature | Has additional hollows on soil carrying out, the swivel built-in or hinged |
* possibility of production of a product in this range on request of the customer.
Design of Compakt reamer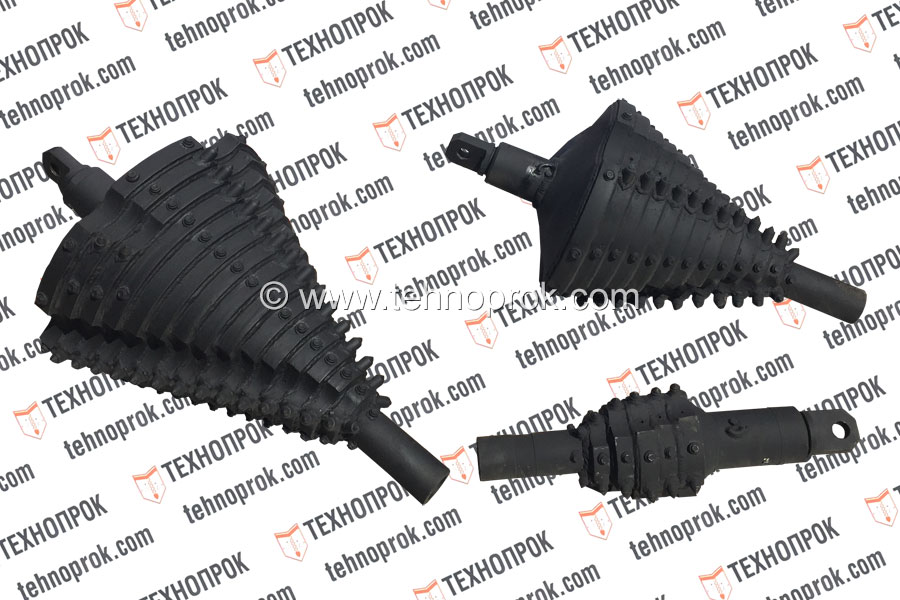 This cutting-sealing reamer "Compact" is formed in a conical shape. This model is characterized by spiral longitudinal groove, ensuring removal of sludge. The larger reamers (700 mm) have special additional recess to facilitate the passage and better stability in operation. By locating the perimeter of the tool helix, torque decreases while increasing equipment productivity. Availability spirals promotes abrasion occurring clay solids of the barrel wall rather than overshooting them through the expander. Special studs «Pancir» substantially increase abrasion resistance. The swivel can be integrated or external.
The tool is made with both the built-in swivels from 5 to 200 tons, and without them, depending on the client's wishes.
Price on Cutting-sealing reamers for HDD
The Tekhnoprok company offers the wide range of models of the cutting-sealing reamers for HDD "Compact" at the lowest prices in the region. With our high-quality equipment any drilling operations will take place effectively and quickly.
Also You might be interested in: