Production of the Pancir elements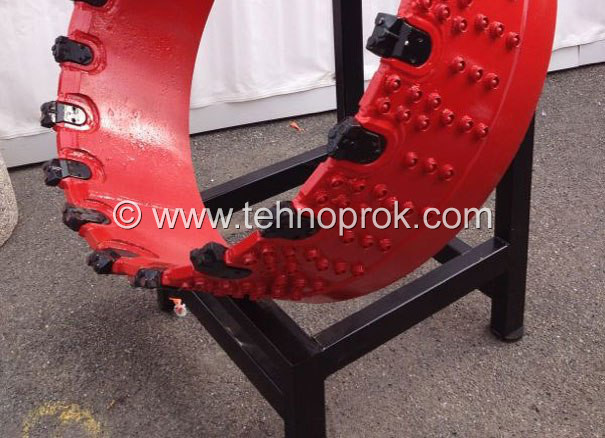 The Tekhnoprok company carries out high-quality production of the Pancir elements providing for the equipment protection against abrasive wear and prolonging their operational life time. Before sale all drilling tools pass strict quality control.
How production of the Pancir elements is carried out?
Production of elements begins with performance of processing of   products, which containing volfram, and comes to the end with release of various types of any most up-to-date hard-alloy hardware. As a result, at the exit the ready tool forms. 
By means of solder on the fulfilled technology providing strong and safe fixing of a firm alloy the soldering of a hard-alloy insert to steel the body is carried out. Work is performed on the modern technology line which is equipped with all important devices of monitoring parameters of process.
Quality control of the strengthened Pancir elements
During performance of production phases of each product the company carries out cruel technology and technical control. Our specialists provide it at the necessary level. Annually the enterprise improves the technology of design and development of the equipment.
Let's note that our Quality management system applied to designing, creation and production of the hard-alloy sintered products and tools reinforced by firm alloys conforms to requirements of GOST R ISO 9001-2001.